quick access
enquire online
Skip the call queues; submit your enquiry online and we'll get back to you as soon as possible.
complaints process
Our complaints process is designed to resolve your issue as quickly as possible. If you feel a legitimate dispute isn't being resolved, ask about your escalation options.
contact details
wait times
contact support & billing 24/7
support@iinet.net.au

Technical Support 13 22 58 Estimated current
call wait time : 0m : 00s
contact sales 24/7
sales@iinet.net.au

Sales 13 19 17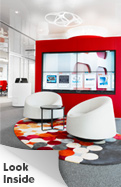 Perth iiStore
If you've ever wanted somewhere to pop in and check out the awesome iiNet product range or chat with our techii™ team, then our flagship iiStore in Subiaco is what you've been looking for.
502 Hay St (Ground fl)
Subiaco, WA 6008
Open 9am-5pm, Mon to Sat
business support
bizsupport@iinet.net.au

13 24 49
(Mon to Fri 6:00am-7:00pm WST
+2 hours EST/+3 hours EDT)
domains & hosting support
support@iinethosting.net.au

1300 378 638
(Mon to Fri 6:00am-5:00pm WST
Sat to Sun 5:30am-2:00pm WST
+2 hours EST/+3 hours EDT)
other contact numbers
Provisioning enquiries
1300 634 515 (8am-8pm local)
International callers
+61 8 9214 2222 (24 hours)
Fax number
1300 785 632
National Relay Service
133 677 (9am-5pm AWST)
Translating & Interpreting
133 677 (9am-5pm AWST)
Corporate & investor enquiries
cosec@staff.iinet.net.au
+61 8 9214 2207
postal address
Locked Bag 16
Cloisters Square, WA 6850