Living the iiLife
Eating cake and playing pool are just some of the things you can look forward to when you work at iiNet.
We started as a small business and we still operate like one today. Work for us and you'll learn that great success comes from working for a company where everyone is focused on the same thing – our customers.
We know you spend a lot of time at work, so we make life as fun as possible. We like to keep things simple, in every aspect – our processes, our language and even our vending machines are about as simple as you can get.
How we work together, how we relate to our customers, how we tackle a new project and how we handle change, working for iiNet all comes down to a couple of things - being passionate about our customers, embracing change and knowing your stuff.
Find out more about iiNet below:

Timeline



Our
Awards

Our
Values

Follow
the sun
Our Values
We don't go out of our way to be different - our exciting and unique office culture is driven by who we are in the real world. Since our humble suburban garage beginnings, we are committed to pioneering internet products and delivering awesome service, while having fun.
Awesome Customer Service
We're passionate about delivering customer service excellence in every way. We love feedback from customers and are dedicated to improving the way we help them.
Initiate and Embrace Positive Change
For us, change is the only constant. We make the most of the unexpected and adapt to where the industry goes. But most of all, we evolve according to our customers' needs.
A Passion For What We Do
At iiNet we have passion for what we do. Passion allows us to enjoy what we do, and just do the best that we can.
Share ideas and work together for a better result
We collaborate and value each other's ideas. After all, our people are the key to our success - we're a team, committed to helping each other grow.
Imagine a better way
We're curious people who think BIG! We love solving puzzles and finding creative ways of getting things done.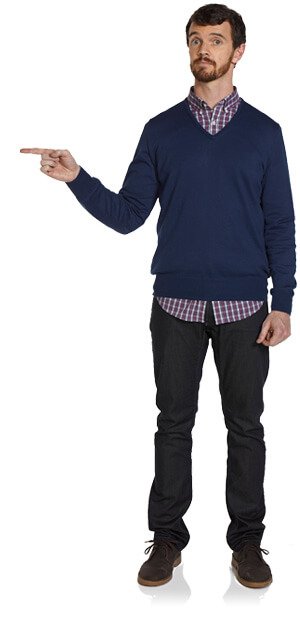 Innovation at iiNet
iiNet was the first ISP to build our own DSL network (2003).

First ISP Commercial grade VoIP network was rolled out shortly after that.

iiNet was the first ISP to offer ADSL2+ speeds nationally (2005).

iiNet was first to offer Australian customers a 'terrifying' one Terabyte plan in Australia (2010).

iiNet launched Australia's first IPTV service – Please meet Fetch TV!

Our servers hold 1.2 PB of data (that's 1,200 Terabytes!)
Aaron Bassett - ITS Support Manager
"The ITS team looks after all the internal technology and systems used by staff which translates to every day being different and the opportunity to help iiNet staff, from the newest CSR to the CEO."
Join the Family
So, you're thinking you'd like to work at iiNet. That's awesome! Here's some cool things you'll get to be a part of if you decide to come on board:
Social Events
We like to have fun at work and there are a few perks of being part of the iiFamily. Not only are we talking big ticket items like Christmas parties, but also office fun like Halloween costume dress-ups, occasional free lunches and our legendary monthly cake days. That's right, once a month you get cake to celebrate everyone's birthday.
Diversity
We like, no make that LOVE, that everyone is an individual. We know that everyone works in different ways and responds to things differently. Kooky, quirky or conservative, it matters not. We embrace your differences and ours. The only grounds we discriminate on is awesomeness. That's why we're an equal opportunity employer.
iiCare
This is our way of giving back to the community. We support a number of worthy causes and charities throughout the year with fundraising and staff volunteering. It's pretty cool, caring stuff.
Perks of the Place
Discounted Internet
Snacks and fruit on us
Social events
Not to mention...
iiNet offers additional perks like performance based rewards, monthly cake day, discounts on health insurance and gym memberships and a virtual staff goodie bag for even more discounts in your local area.