how to sign-up
are you an iiNet broadband customer?
If yes then you're halfway there. Just head to signup to add iiNet TV to your account.
If you're not on an iiNet broadband plan then please follow the steps below.
step 1
Enter your phone number below to see which iiNet TV package you're eligible for.
step 2
Select an eligible broadband plan. Click here to view our broadband plans.
step 3
Give us a call on 1300 701 006 or signup online to a broadband plan + iiNet TV.
done!
We'll take care of the rest and you'll receive your new shiny black set top box in no time.
compatible modems
All the modems in the BoB™ series get full iiNet TV support and firmware upgrades, automatically loaded with each update.

previous iinet modems
A iiNet TV firmware upgrade is available for Belkin Gen2 modems (F1PI242ENau, F1PI242EGau). Follow the steps listed in our upgrade guide before completing your iiNet TV Entertainment application.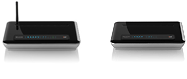 want to go wireless?

iiNet Wireless Bridge
The iiNet Wireless Bridge links your set-top box to your modem over a wireless connection, removing the need for network cables.
learn more »
iiNet TV set top box
The state of the art iiNet TV set-top-box comes in a choice of colour and is included as part of your monthly package fee. click here to find out how it can make your TV better.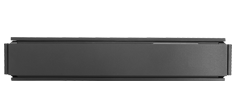 Checking details…