apps & games
facebook access
Use iiNet TV's app to access key features of Facebook like status updates, your wall, news feeds, profile updates and birthdays - all with your iiNet TV remote and the on-screen keypad.
YouTube™
The much anticipated YouTube™ on TV application is now available to iiNet TV customers, making iiNet TV one of the first IPTV platforms in the world to offer the service.
freezone on iiNet TV
- exclusive to iinet
Freezone on iiNet TV lets you access all the Freezone content you love through your set-top box. Watch great content like live and exclusive sports matches to video on demand music concerts.
radio stations
- exclusive to iinet
Our freezone radio app gives you quota-free access to over 180 live local and global stations via iiNet TV.
tumblr through iiNet TV
- exclusive to iinet
Effortless sharing comes to iiNet TV. Exclusive to iiNet, the set-top box Tumblr app lets you stay connected to the world of tumblelogs with your iiNet TV remote.
iinet dashboard
- exclusive to iinet
Access ABC News, the daily weather and basic features of your account Toolbox through the iiNet Dashboard application - exclusive to iiNet TV subscribers.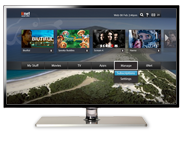 iiNet TV wiki
Don't wait to look up those movie facts or TV trivia. The iiNet TV Wiki application delivers specially selected content from Wikipedia, formatted for easy viewing on your television screen.

weather app
Enter your postcode to get instant weather updates and 6-day forecasts for anywhere in Australia with the iiNet TV Weather App.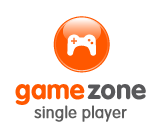 single player games
iiNet TV comes with 10 great games like suduko, quiz master, blackjack and more that you can play on your own.

Checking details…